Transformation of Cities and Landscapes - Geoinformatics
The Research group has a strong profile in human geography.
We focus on understanding processes and drivers of the location and distribution of human activity, the role of uneven geographical development and its implications and consequences for particular geographies, and the application of geoinformatics.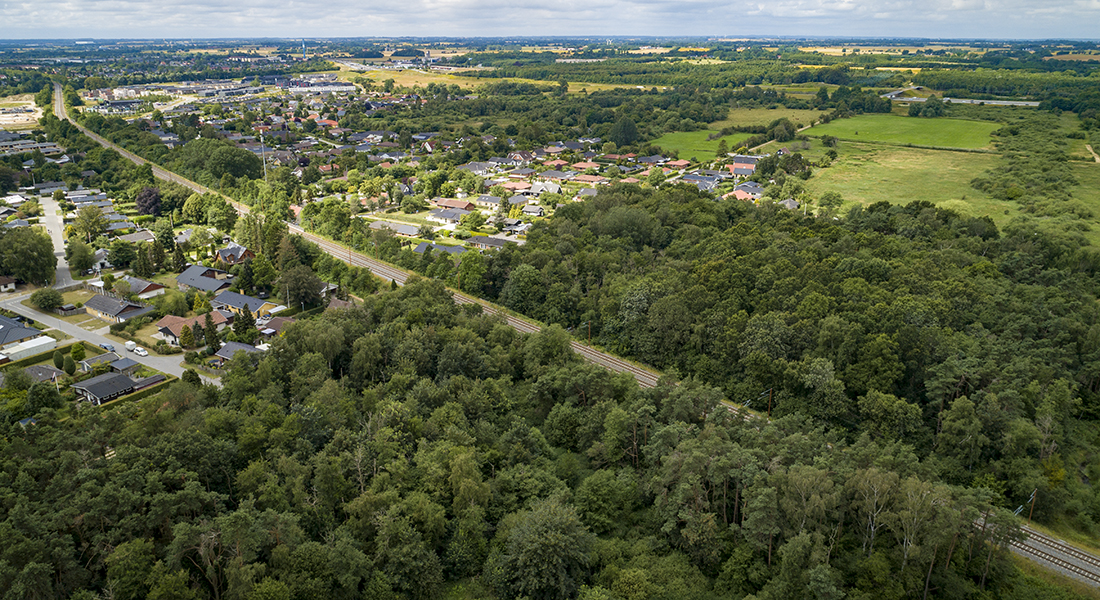 The majority of economic, political and social activity is today formed by urbanisation and an increasing number of people are living and working in city-regions – including peri-urban settings.
At the same time, many cities and peripheral regions are struggling with job losses, industrial restructuring and depopulation, and thus, many countries face new forms of spatially economic and social inequalities. Concurrently, land use impacts and ecosystem services are governed by a complex interplay of institutional and economic forces operating from local to global levels. This includes impacts from and effects on spatial planning and governance regimes.
Reseach projects

PhD projects
The wider socio-economic impacts of urban transport investments (Kristian Bothe)
Neighbourhoods, residential mobility and segregation (Bence János Bøje-Kovács)
Moving in the city: urbanisation, mobility and residential choice in a metropolitan area (Aske Egsgaard-Pedersen)
Uneven regional growth: Firm location, local labour force and institutional setup (Ditte Håkonsson Lyngemark )
Urbanisation, mobility and educational choice (Elise Stenholt Sørensen)
Urban and regional development
This research analyse the socio-economic processes that are currently shaping the uneven geography within and between cities and regions using register based micro data combined with qualitative studies. What are the key processes of the uneven economic geography of Denmark? What are the effects of human capital on urban and regional development? What are the spatial consequences of industrial location and economic restructuring?
Contemporary and historic changes in the land system
This research focuses on main drivers of land use change at local to global scale, including the importance of individual interests, social values and political and economic structures. How do these changes impact on landscape structure and ecosystem services? What are the main current land use changes in different regions in Denmark including agricultural restructuring (eg. peri-urban, remote and touristic areas)?
Application and development of geoinformatic methods
How can geoinformatics be applied for spatial planning? What information on urban sprawl can be derived from high-resolution satellite data? How can spatial computer simulations of human decision making improve society's understanding of current land system patterns and responses to future planning?
Policy analysis and governance regimes
This research focuses on differences in governance regimes, the background and the implications at local to transnational scales. Why are EU policies implemented differently in various national contexts and with which implications for water and nature management? How do differences in governance regimes influence the possibilities of synergies across policy themes? Which implications do discourses and governance traditions have on possibilities for collaboration amongst stakeholders?
Kraks Fond – Institute for Urban Economic Research
Members of the Research Group
Head of Research Group
Lars Winther

Professor



lw@ign.ku.dk
Phone: +45 35 32 25 54