In Search of Geographical Re-enchantment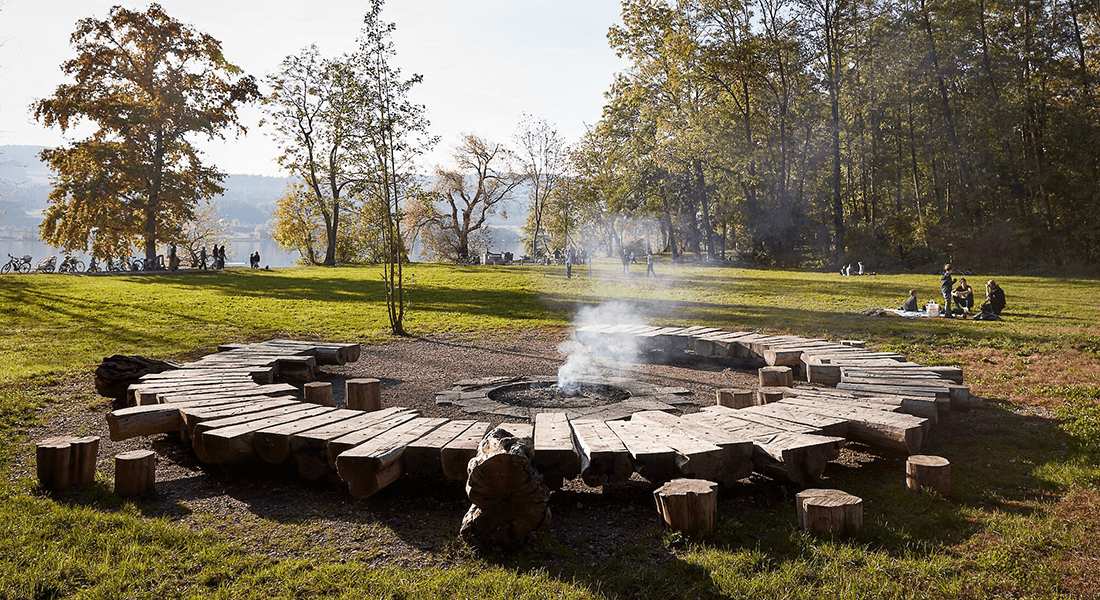 Public lecture by Robin Winogrond, landscape architect and urban designer, Zürich
Tuesday 14 March 2023 17:00-18:15, Rolighedsvej 23, Frederiksberg C, Auditorium A3.24.11
"Unruly places have the power to disrupt our expectations, of stimulating and reshaping our geographical imagination, to reenchant geography...Space sounds modern in a way that place doesn›t. The reaction of modern societies has been to straighten and rationalize...the oddity of place."
Alistair Bonnet. Unruly Places

The replacement of the unique and specific with the generic is a sign of our times. Cities make no exception. In the name of the modern, new and improved, the luring richness, unexpected and uncontrolled are being standardized out of our urban landscapes. The result is often a sterile built environment with scary resemblance to architectural renderings that has little to do with the unfolding of human experience.
Robin Winogrond will show a series of her recent projects in Switzerland and Germany, most often on the urban periphery, which increasingly focus on sussing out the poetic potential of the banality of our contemporary urban landscape. What in a place engages our imagination or leaves us cold? Using a narrative approach, the projects become testing grounds to re-enchant each specific site with the power of its own inherent qualities expressing the underestimated oddity of place that our contemporary urban landscapes contain.
The lecture will be followed by a wine reception.
Robin Winogrond is swiss-based landscape architect and urban designer in Zurich, Switzerland. She currently teaches at Harvard University Graduate School of Design while practicing internationally on projects, juries, lecturing, teaching and publishing. Her interdisciplinary background, reflected in many prize-winning projects, ranges from built urban space and artistic installations to gardens and concepts for large and small-scale open and public space.
She was Resident Artist at Stuttgart Academy of Art, holds a Master's in Landscape Architecture and Bachelor's in Urban Design. Her projects express the site specific, poetic potential of residual suburban and urban sites, transforming their inherent identity and contradictions into potent narratives and experiences.
Central themes running through all projects are her approaches and concepts of Geographical (Re)enchantment, atmosphere, imagination, the phenomenology of experience, environmental psychology and activating social space.
www.robinwinogrond.ch
instagram: robin_winogrond
More information about Copenhagen Landscape Lecture Series