Climate Change Resilience in
Urban Mobility

March 2018 – December 2022
The objective of this research and capacity-building project is to identify strategies for increasing climate change resilience within urban mobility, accessibility and transport in Accra, Ghana.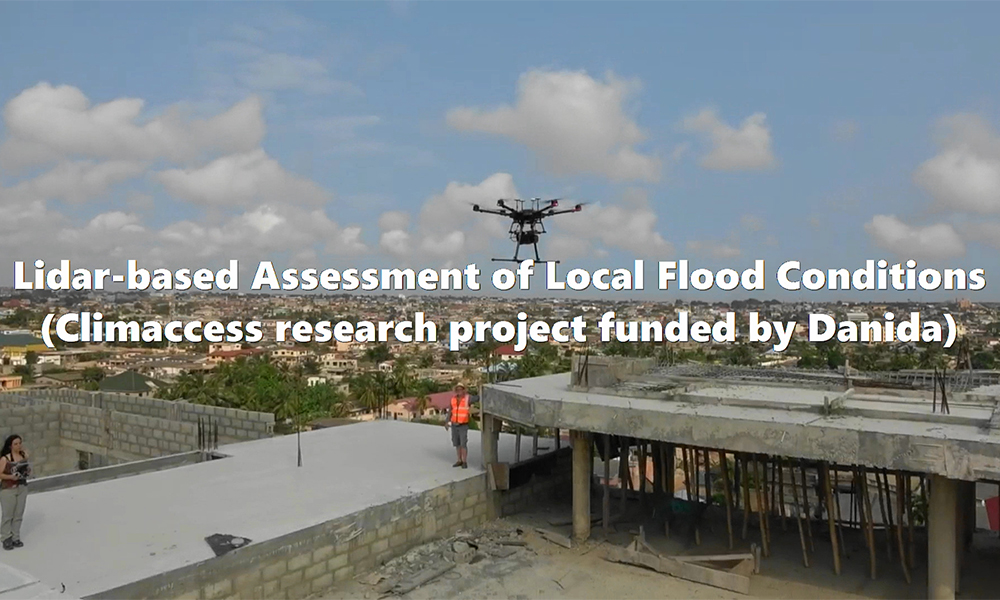 Click here for a 2 minutes video (32MB)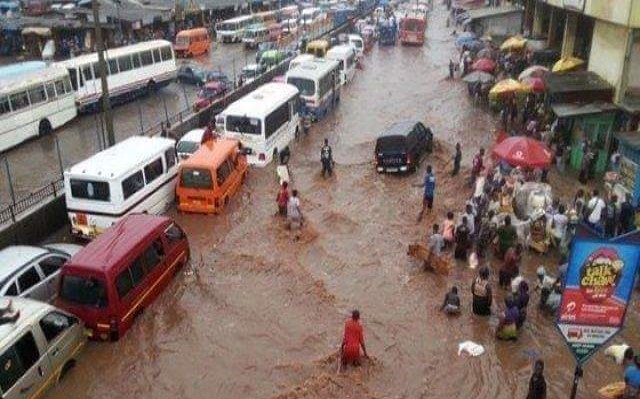 Mobility

Mobility within the urban areas is a basic need for urban residents because of the strong links between mobility and livelihood. Mobility-constraints due to climatic conditions have a number of consequences, including reducing access to work places, markets and services. The expected consequences of climate change are increased levels and frequency of flooding, impacting an urban transport system which is already challenged by poor road conditions and congestion, as well as by the very rapid spatial expansion of the city.
The project
The project applies an interdisciplinary approach building upon the combined competences of team partners in Denmark and Ghana within 1) climate change and urban flooding, 2) urban planning and accessibility analysis, and 3) mobility patterns and livelihood vulnerability. This research effort will provide an understanding of the links between climate change, urban flooding, urban accessibility and the mobility of urban residents.
The project will provide training and supervision to enhance research capacity in the field. It will develop new methods for analyzing and mapping flood vulnerability and urban accessibility, and provide new policy and planning measures to advance the sustainable urban development agenda.
Partner Institutions
University of Copenhagen
Department of Geosciences and Natural Resource Management (DGN)

University of Ghana
Department of Geography and Resource Development (DGRD

Council for Scientific & Industrial Research
Institute for Scientific & Technological Information, Accra (CSIR)
Participants
Lasse Møller-Jensen (PI) DGN, lmj@ign.ku.dk
Paul Yankson, DGRD, pyankson@ug.edu.gh
Martin Oteng-Ababio, DGRD, moteng-ababio@ug.edu.gh
Richard Yao Kofie, CSIR, ry_kofie20@yahoo.com
Albert Allotey, CSIR, allotey2@gmail.com
Jytte Agergaard, DGN, ja@ign.ku.dk
Thomas Friborg, DGN, tfj@ign.ku.dk
Manja Andreasen DGN, manja.andreasen@ign.ku.dk
Thomas Balstrøm, DGN, tb@ign.ku.dk
Bjarne Fog, DGN, bf@ign.ku.dk
Katerina Trepekli, DGN, atr@ign.ku.dk

Abubakari Abdallah, PhD student, abudaabo@gmail.com
Prince Gyekye, PhD student, princeg772002@gmail.com
Stephen Yao, PhD student, stephenyaofr@gmail.com
Reports, Papers and Presentations
Maps and Photos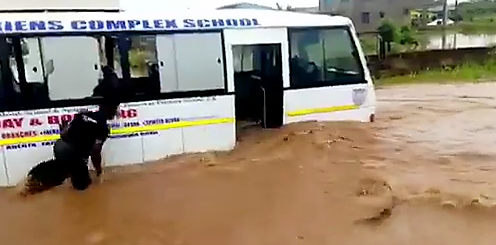 Residential road is flooded at Adenta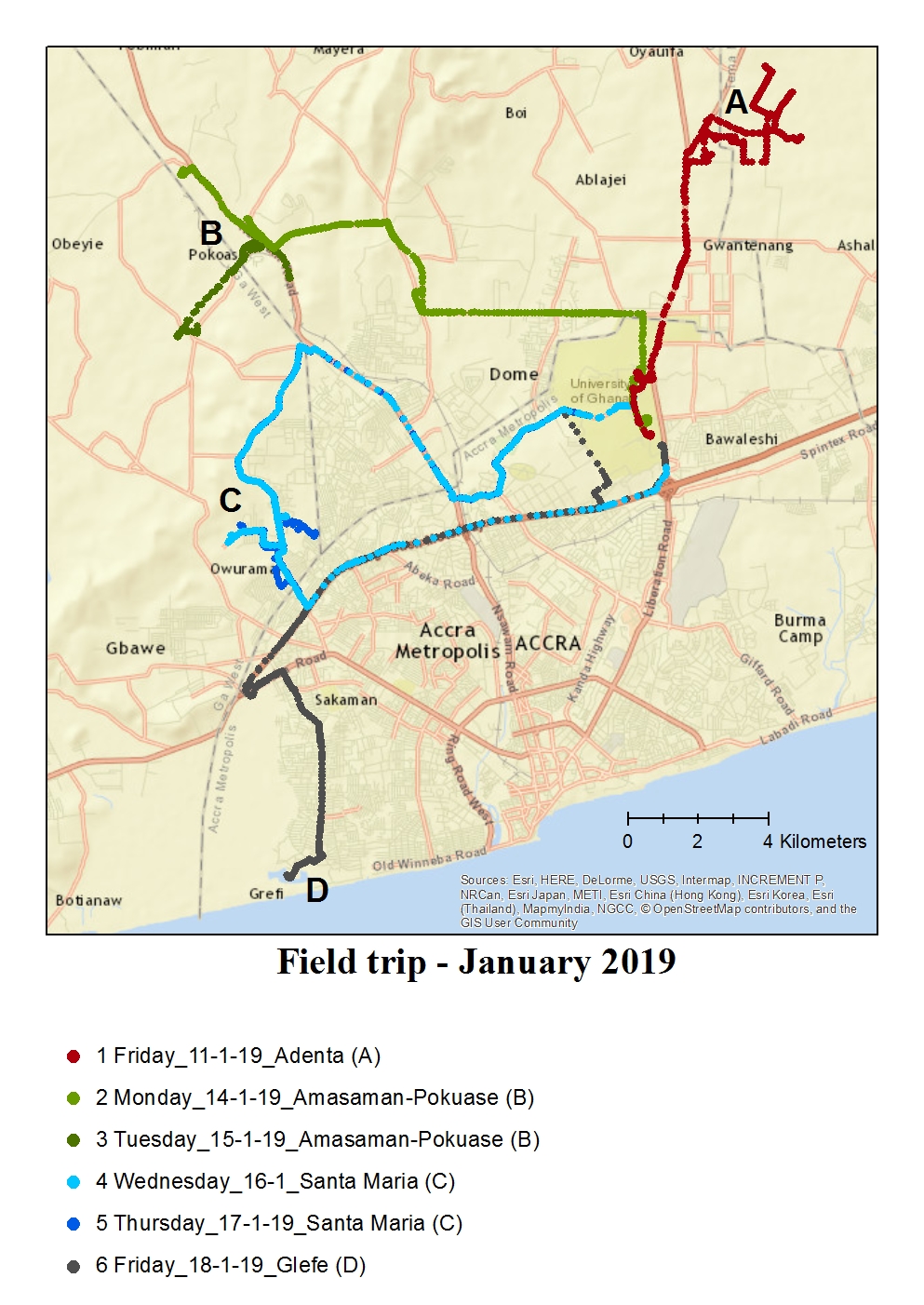 Activities

2018
April. Project administration and preparation of workshop, Accra. Lasse Møller-Jensen and South Partners.
Mar-Dec. Methodology for city-wide flood risk modeling based on a satellite-derived elevation model has been further researched and adapted to the current context. Collection of detailed spatial data including population and roads.
June. Kick-off/Inception workshop, Hotel Alisa, Accra. All project participants.
August. Discussions, field site selection and initial training (flood mapping, UAV applications and data processing, GIS network analysis) , Copenhagen. All project participants.
August. Two PhD students are enrolled at the University of Ghana.
Aug-Dec. Procurement of equipment at the partner institutions.
2019
January. Field work to profile field site communities. All South partners, Jytte Agergaard and Lasse M-J.
June. Training and project neetings in Copenhagen. All South and North partners.
August. Drone-based (Lidar) data collection in Accra. All South partners, Katerina Trepekli, Thomas Friborg, Bjarne Fog and Lasse M-J.