27 June 2023
Wild foods contribute to women's nutrition during the lean season
Food security
Around the world poor people struggle with food insecurity. In some countries, food that grows naturally in forests and on common land (wild food) is relied upon to supplement the daily caloric intake. Researchers from University of Copenhagen, South Dakota State University, University of Michigan, the Indian School of Business and the Potsdam Institute for Climate Impact Research, collected diet data from women in two rural districts in eastern India to determine the contributions wild foods had on their diets. The article has just been published in the journal Nature Food.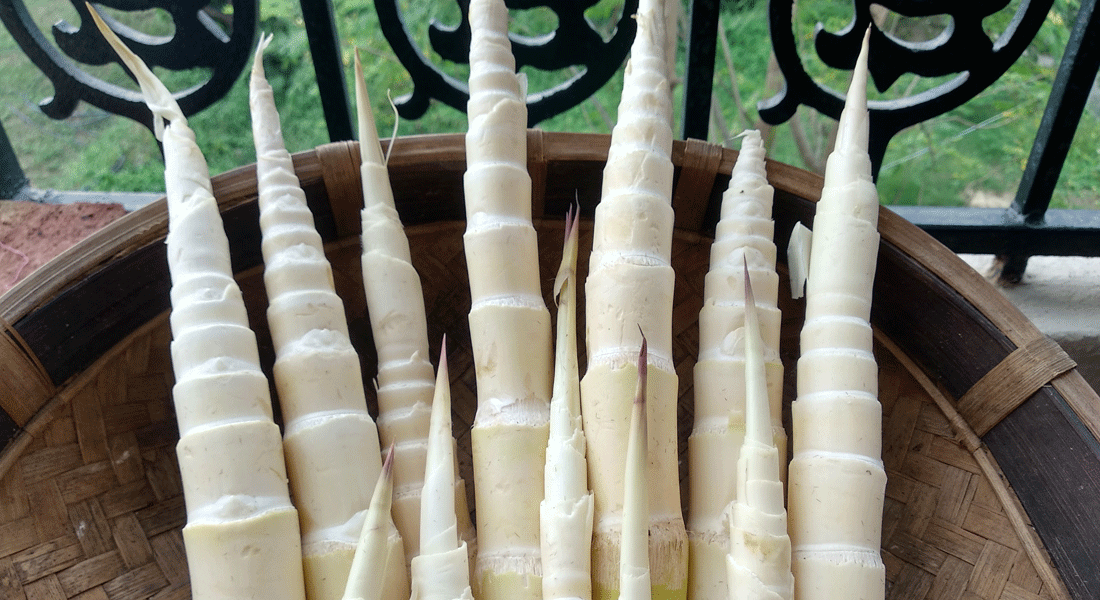 The availability of wild food species from forests and common lands is declining due to agricultural expansion, environmental degradation, urbanization and climate change. In many places, people's access to wild foods is also impaired by institutional factors, such as insecure land tenure. Wild fruits, leaves, mushrooms, roots, animals, nuts, and so on are culturally important and represent key sources of nutrient and dietary diversity — especially for forest communities and the poor. 
Most previous studies have established correlations between wild food consumption and children's dietary diversity in Africa. But this new data from India demonstrates the role of wild foods in women's diets during the lean season. Accessing forests and common lands to collect wild foods can fill a critical gap in the diets of Indian women to improve diet quality, particularly among those who have the lowest levels of dietary diversity. 
220 million undernourished citizens
India has the highest population of undernourished people globally. 89% of women in India are estimated to be micronutrient deficient. India shares a quarter of the global hunger burden, so understanding dietary quality dynamics in India has the potential to improve global averages. 
According to a 2022 study by the World Health Organization, UNICEF and others, India has approximately 220 million undernourished citizens. Additionally, changing environmental conditions in the region could make food insecurity even more severe. So understanding how people can improve their diets is of paramount importance.
"Our unique dataset of monthly surveys for 13 months allowed us to track the consumption of wild foods for a much longer period than is usual in similar studies. We found that women consumed wild foods mostly in June and July. By comparing women who consumed wild foods with women who did not consume wild foods, we found that consumption of wild foods positively contributed to their dietary diversity, says Bowy den Braber, post Doc from UCPH.
The dietary diversity scores of women who consumed wild food were 13% higher in June and 9% higher in July—in comparison to those not consuming wild foods. Unfortunately, 40% of the women in the study never met the minimum dietary diversity over one year, pointing to a greater need to address poor diets. June and July coincided with the "lean" season in India, when crops are planted but not ready for harvest. This is a time period when wild foods are not merely a diet supplement but a necessity for people in this region.
The article is part of the FORESTDIET project  (2020-2025) funded as a European Research Council (ERC) Starting Grant under Grant Agreement #853222.
Contact
Laura Vang Rasmussen
Associate Professor
lr@ign.ku.dk
Topics