25 January 2023
DKK 20 million from the A.P. Moller Foundation to the green transition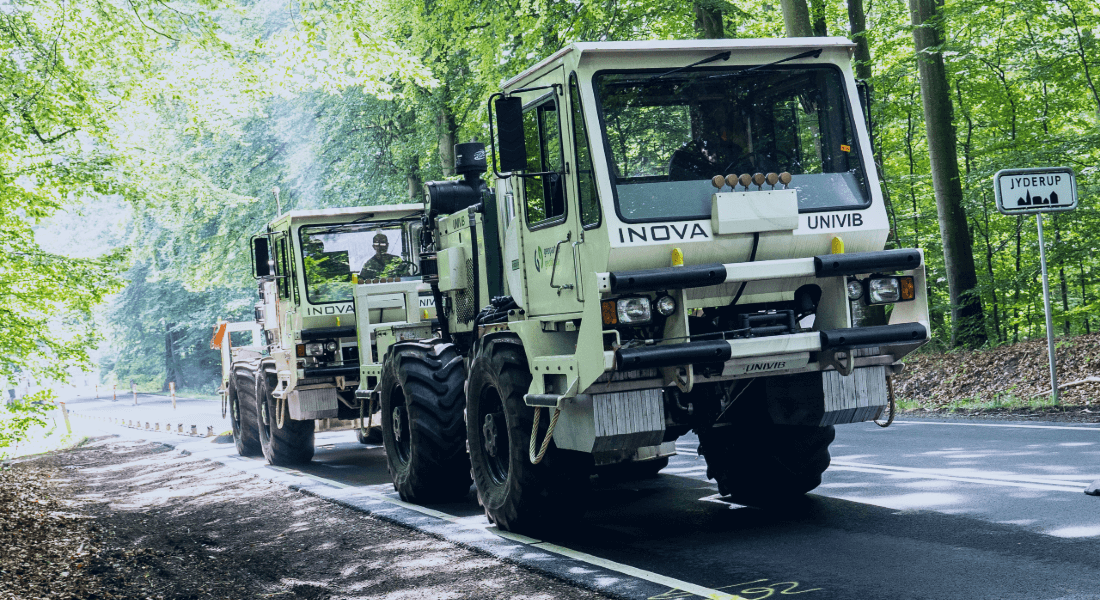 Geocenter Denmark receives DKK 20 million from the A.P. Moller Foundation to buy land seismic equipment, e.g. special trucks, seismic vibrators and geophones. The new equipment will make it possible to obtain better data about Denmark's underground and future-proof the scientific research for the benefit of the green transition.
Denmark does not currently have any land seismic equipment to carry out the necessary investigations. When measurements are to be taken, equipment and technicians from, among others, Poland and Sweden are hired, and this leads to major costs and a large amount of co-ordination work. With the grant from the A.P. Moller Foundation, this will soon be a thing of the past.
"With the grant from the A.P. Moller Foundation we get equipment that enables us to really move on to the green transition with regard to the storage of CO2 in the underground, geothermia and energy storage. We have lacked the tools to collect the necessary data", says Nina Skaarup, state geologist at Department of Geophysics and Sedimentary Basins at GEUS.
A seismic examination on land takes the form of small special trucks emitting vibrations which are thrown back by the layers in the underground and captured by geophones – a type of microphones that are laid on and near the road where the trucks drive by. The data generated by the study provides a detailed picture of the geological structures of the underground and whether the underground is suitable for, among other things, CO2 storage, geothermia and energy storage.
Facts:
Geocenter Denmark is a centre for geoscientific research, teaching, consultancy and communication at a high international level and consists of five institutions:
Geological Survey of Denmark and Greenland (GEUS)
Department of Geoscience at Aarhus University
Department of Geosciences and Natural Resource Management at the University of Copenhagen
Natural History Museum of Denmark at the University of Copenhagen
The Globe Institute at the University of Copenhagen
Geocenter Denmark and the universities behind will be responsible for the operation and maintenance of the equipment.
Topics