Sedimentary Systems
The Research Group for Sedimentary Systems studies Earth's sedimentary record to reconstruct ancient environments and processes, Earth geo- and biological evolution and climate history, and sedimentary basins.
Sedimentary systems offer us an archive that documents changes in climate history, chemical and life evolution, environmental factors and dynamic processes at the surface of the Earth.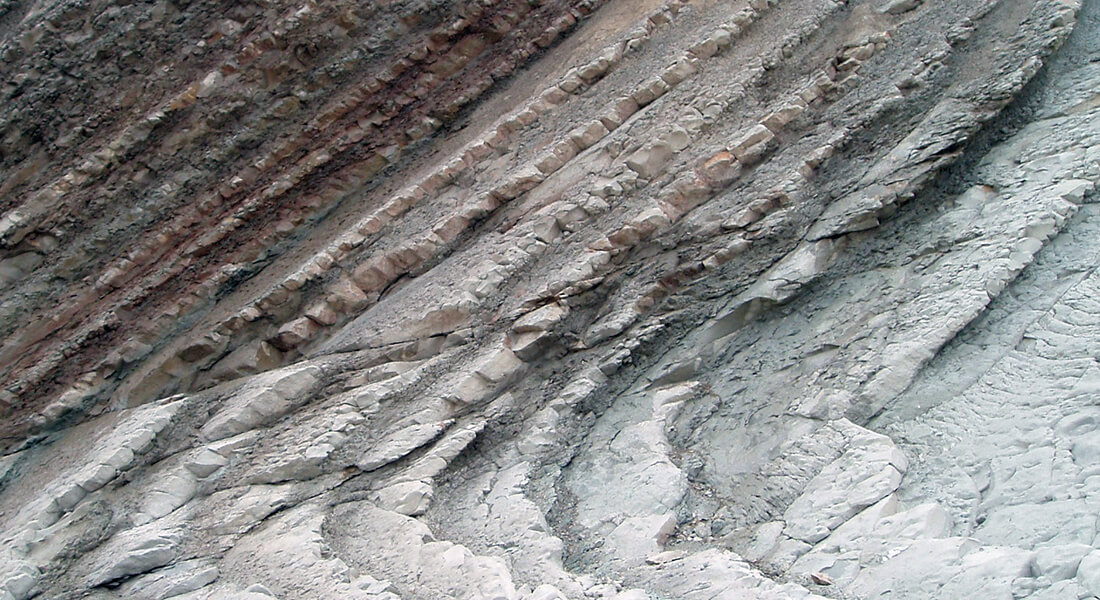 To read the sedimentary rock record, the group applies a broad set of stratigraphic, sedimentological, geomicrobiological, palaeobiological, biogeochemical, structural and geophysical methods. These investigations involve field sampling of sedimentary successions, lakes and oceans. Laboratory-based experiments, as well as the interpretation of boreholes, seismic data, and theoretical modeling of basinal parameters, palaeoclimate and oceanography aid us to reconstruct past Earth systems and build projections for future environmental change.
Student projects

Or come by our offices and talk to us about your ideas
Ongoing
research

 projects
Cycling in the Plastisphere: the biogeochemical fate of marine (micro)plastics (VILLUM Young Investigator Group)
LOCRETA – consortium for Lower Cretaceous reservoir analysis (funded by DHRTC, in collaboration with DTU, Århus University and GEUS)
Paleoceanographic modelling - a source rock play mapping tool in frontier basins. DONG Energy, 5 MDKK
JET - Integrated Understanding of the Early Jurassic Earth System and Timescale. International Continental Scientific Drilling Program (ICDP), 10.5 MDKK. In collaboration with Exeter, UK, and many international institutions.
Recent research projects
C3 – Centre for Cross-disciplinary Chalk Research – Maersk Oil & IGN, 15 MDKK (with SNM)
Deep Geothermal energy in Denmark (L.O. Boldreel)
Source rocks in time and space with emphasis on ocean modeling of event intervals in the Cretaceous at high northern latitudes.  DONG Energy, 2 MDKK.
Nordic Center for Earth System Science. Danish National Research Foundation, 50 MDKK. (with SDU, Co-PI C. J. Bjerrum)
Non-academic
GEUS
SNM
INEOS (formerly DONG)
Ørsted, Jardfengi (Geological Survey of Faroe Islands)
Vietnames Petroleum Institute
Academic
International Continental Scientific Drilling Program (ICDP)
Many universities around the world: AU, SDU, DTU, Lund, Frankfurt, Lausanne, Bourgogne, Paris 6, Lisboa, Oxford, Exeter, Kingston, Portsmouth, Princeton, Texas, Nebraska-Lincoln, Rutgers, AMNH, Ben Gurion, Haifa, Sfax
Head of Research Group

Christian Bjerrum
Professor MSO



Phone: +45 35 32 24 05
E-mail:cjb@ign.ku.dk
Nicole Posth
Associate Professor




Phone: +45 35 33 42 77
E-mail: nrep@ign.ku.dk