Forest Genetics and Diversity
We apply quantitative and genomic tools in population genetic, ecological, domestication and eco-physiological studies. Several projects address the adaptation of tree species to present and future biotic and abiotic growth conditions.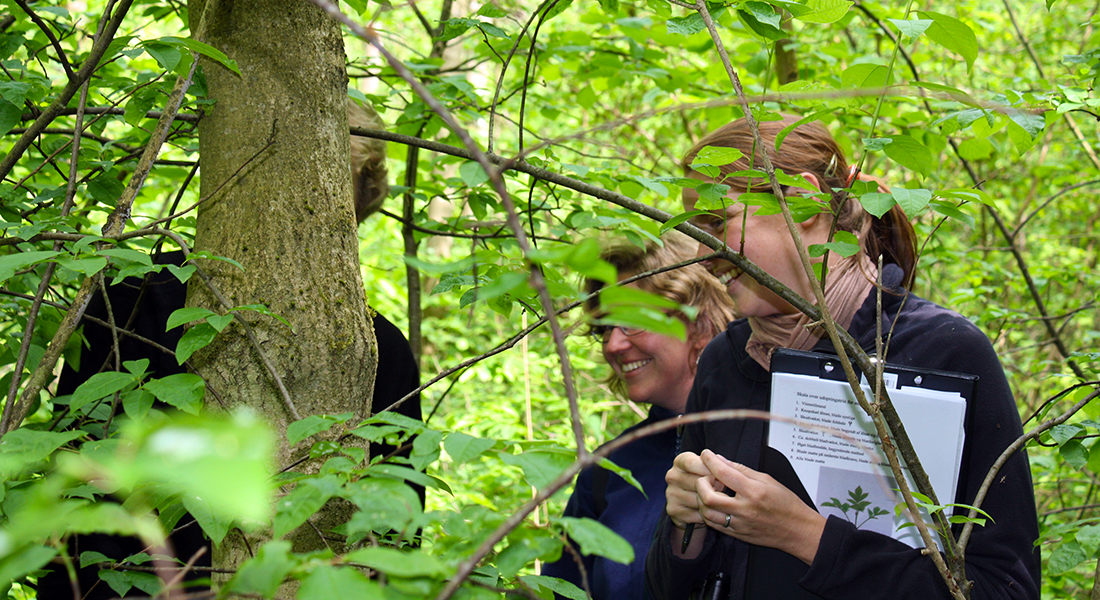 Our projects vary in spatial and temporal scale and in the level of interactions among flora, fauna and fungi. The research group manages a large number of field trials and the Hørsholm Arboretum (arboretet.dk) utilized for teaching and research.
On-going projects involve activities in Scandinavia, but also in several African and Asian countries. Many projects involve international cooperation with scientists from Europe, US, Africa or Asia.
We are involved in teaching and supervision at BSc, MSc and PhD level related to quantitative genetics and breeding, population genetics and conservation, climate adaptation, dendrology and use of tree species in forests and urban landscapes.
Presently, the research group is mainly involved in teaching of the courses:
Conservation and Management of Genetic Resources
Ecology and Natural Resources

Genetics

Molecular Genetics
Plant Breeding
Production of Christmas Trees and Greenery
Tropical Forest Restoration
Processes in Nature 1 - Plants and Landscaspes
Tree Biology and Arboriculture
Experimental Plant Science
Naturressourcer

The Ecology of Natural Resources

Ad hoc PhD courses and journal clubs
We are always looking for students who would be interested in doing their Master's thesis or bachelor project supervised by our researchers. MSc and BSc students are normally affiliated some of our major on-going research projects, or collect and analyze data from some of our established long-termed field trials.
We welcome students own project suggestions, but also have several suggestions for projects within the species and geographical focus of the group.
We maintain 
The Arboretum in Hørsholm, Denmark

and we cooperate about 
The Greenlandic Arboretum, Narsarsuaq
The practical applications of our research relates to management of native species at the landscape level , tree breeding of valuable tree species including species of socio-economic importance in developing countries and species with bioenergy potential, and conservation programmes for vulnerable species.
Of cross-cutting importance is sustainable management and improvement of the resilience of forests to climate changes and towards introduced pests and pathogens.
Members of the Research Group
Thesis Students
| Name | | | |
| --- | --- | --- | --- |
| Louise Friis Klamer | Martina Stoop | Mia Lodahl Madsen | Mikkel Gantzler |
| Melissa Maria Wannenmacher | Stefanie Breder | | |
Head of Research Group

Erik Dahl Kjær
Professor


edk@ign.ku.dk
Phone: +45 35 33 16 24
Mobile: +45 21 41 92 12
Associated laboratories