Vernissage: Spatial Invitations - Urban Intervention Studio at Sundholm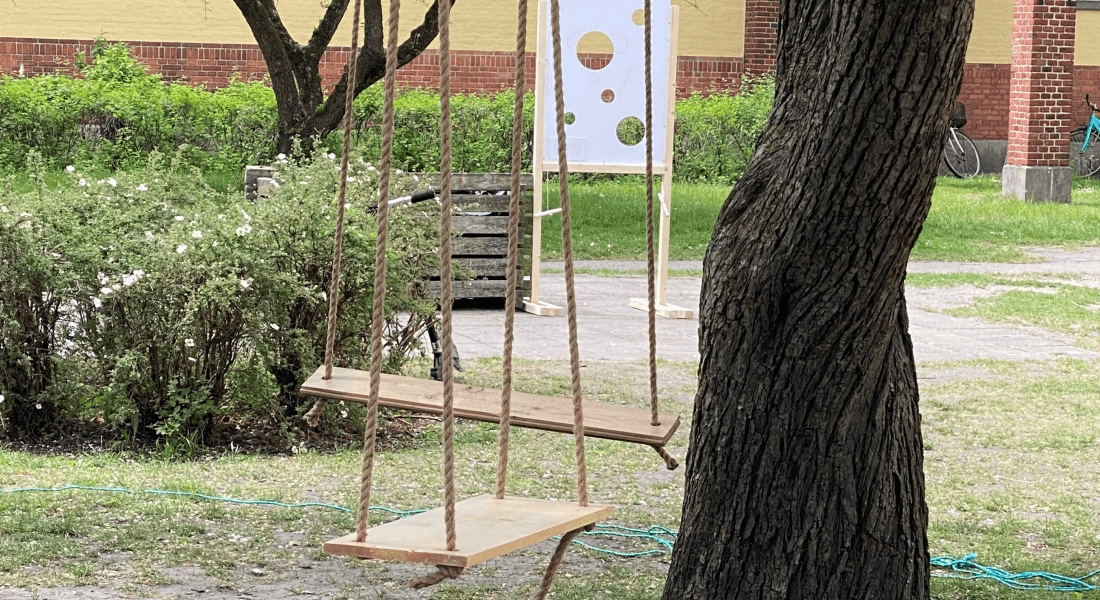 Join us for an afternoon of presentations and guided tours of eight new installations in the public spaces of Sundholm created in dialogue with local residents by students of the Urban Intervention Studio, University of Copenhagen.
At the Urban Intervention Studio, we explore multiscalar methods of creating new public domains through designing and constructing small-scale architectural interventions, responding to site-specific situations and local conditions. The focus is on urban areas in transition, challenged public or semi-public domains and landscapes that hold potential for new approaches.
This year the studio is visiting the district of Sundholmen which is host to institutions for homeless and vulnerable citizens where we have collaborated with UNESCO.UIA World Capital of Architecture 2023, City of Copenhagen, The Bevica Foundation and the Activity Centre Sundholm, managed by the Social administration of Copenhagen Municipality.
After a short welcome speech by the Municipality of Copenhagen as well as course responsible Anne Wagner and Bettina Lamm students will guide guests in smaller groups through Sundholm and present the new installations and how they were developed. Urban interventions include naming locations, providing places to rest, activating a vacant space, enhancing the entrance, collecting stories, developing an archive and displaying historic traces. There will be drinks and snacks served in Maskinhallen.
Find more information at the website of "Arkitekturhovedstad 2023"