Nature, Green Spaces and Outdoor Recreation
The research field of this multidisciplinary group is socio-cultural ecosystem services provided by rural as well as urban green and blue infrastructures, e.g. outdoor recreation, green space management, and branding.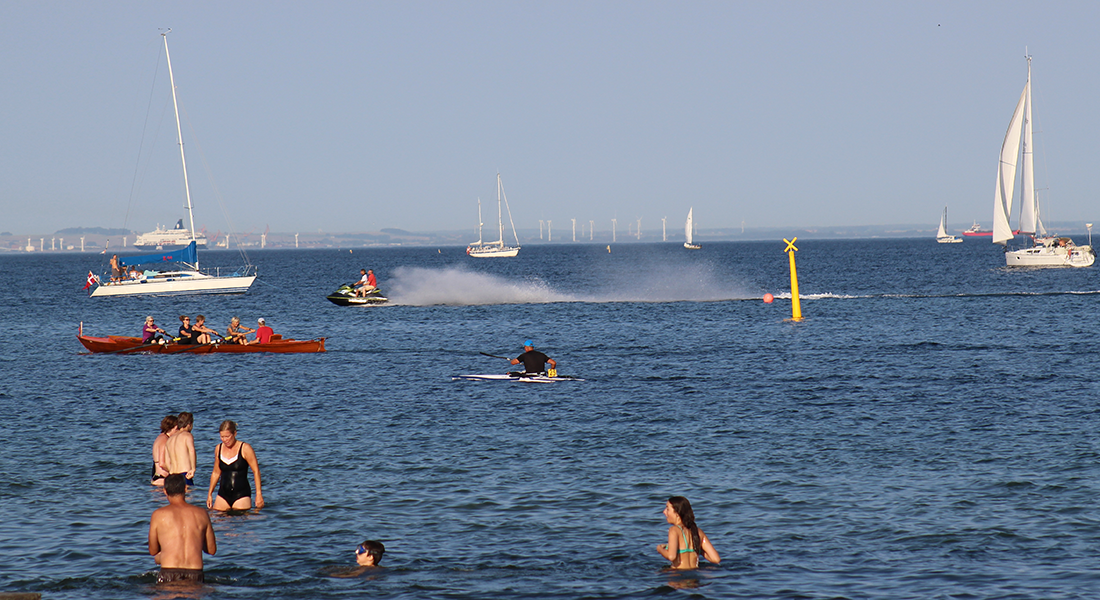 Key Research Themes
Monitoring programmes/inventories for outdoor activities
Outdoor recreation planning and management
Outdoor recreation of various user groups
Conflicts related to outdoor recreation activities
Forest and landscape preferences, sense of place and view of nature and values
Experience and accessibility mapping
Marine spatial planning (outdoor recreation and tourism)
Garden and nature based tourism
Urban forestry and urban greening
Green spaces and city branding
Ethics related to hunting and wildlife management
Citizen science
Guiding Policy Makers, Planners, and Managers
The applied perspective of our research aims at guiding policy makers, planners, and managers. Within certain fields the research group has close collaboration with the Centre for Outdoor Research and Education at the department's Forest and Landscape College – including teaching in e.g. the natural and cultural heritage manager programme (Natur- og kulturformidler).
Major research projects
Havfriluftsliv (Online mapping survey of water-related activities)
Collective Impact Det åbne land som dobbelt ressource (Evaluation of recreational benefits from land consolidation projects under the Collective Impact project: "Landscape as a double resource")
VIVA-PLAN is about revitalising in-between spaces in residential housing areas to promote nature conservation, social inclusion and human well-being. The project aim is to develop sustainable plans with social and ecological values for public areas to engage local residents in active participation in proposed activities.
SMARTer Greener Cities. SMARTer Greener Cities aims to develop and test novel tools and processes for explicitly converging social, ecological, and technological approaches. The convergence of these approaches will promote resilient and equitable urban futures in Helsinki, Copenhagen, and Stockholm, and generate new opportunities for transformative change and increasing resilience to extreme events in other Nordic cities.
Planning with youth (no homepage yet). Engaging, meaningful and forward-looking participation of youngsters in shaping attractive and sustainable living environments. This project aims to
1) systematically and empirically assessing challenges with youth involvement planning,
2) testing and comparing alternative tools with youngsters (13-18 years), and
3) develop an intergenerational framework for planning of blue-green infrastructure in public places.
Center for Børn og Natur: Baseline for children's use of nature. A survey of 4,500 children (1-15 years old).
Barrierer for offentlighedens adgang til naturen. A national survey of barriers (signs, fences etc.) which may obstruct public access to the Danish countryside and nature areas.
Completed projects
PhD projects
Yu Liu. Blue-green Infrastructure (BGI) as Network of Social Spaces for Healthy Urban Living in Cities
Completed PhD projects
Selected earlier publications
Attitudes towards recreational hunting: a quantitative survey of the general public in Denmark / Gamborg, Christian; Jensen, Frank Søndergaard. I: Journal of Outdoor Recreation and Tourism, Bind 17, 2017, s. 20-28.
Is recreational hunting important for landscape multi-functionality?: Evidence from Denmark / Lund, Jens Friis; Jensen, Frank Søndergaard. I: Land Use Policy, Bind 61, 2017, s. 389–397.
Revealing cultural ecosystem services through Instagram Images : the potential of social media volunteered geographic information for urban green infrastructure planning and governance / Guerrero, Paulina; Møller, Maja Steen; Olafsson, Anton Stahl; Snizek, Bernhard. I: Urban Planning, Vol. 1, No. 2, 2016, p. 1-17.
Edwards, D.M., Jay, M., Jensen, Frank Søndergaard, Lucas, B., Marzano, M., Montagne, C., Peace, A. & Weiss, G., 2012: Public preferences for structural attributes of forests: Towards a pan-European perspective. Forest Policy and Economics 19: 12-19.
Towards access for all? Policy and research on access of ethnic minority groups to natural areas in four European countries / Jay, Marion; Peters, Karin; Buijs, Arjen E.; Gentin, Sandra; Kloek, Marjolein E.; O'Brien, Liz . I: Forest Policy and Economics, Bind 19, 2012, s. 4-11.
Outdoor recreation and ethnicity in Europe: a review / Gentin, Sandra. I: Urban Forestry & Urban Greening, Bind 10, Nr. 3, 2011, s. 153-161.
Jensen, Frank Søndergaard, Skov-Petersen, H., Anderson, D.H., Lime, D.W. & Coble, T.G., 2011: Forvaltning af friluftsliv – 25 praktiske anvisninger. Planlægning og Friluftsliv nr. 29, Skov & Landskab, Frederiksberg. 104 p.
Recreational mapping and planning for enlargement of the green structure in greater Copenhagen / Caspersen, Ole H.; Olafsson, Anton Stahl. I: Urban Forestry & Urban Greening, Vol. 9, No. 2, 2010, p. 101-112.
Jensen, Frank Søndergaard, & Koch, N.E., 2004: Twenty-five years of forest recreation research in Denmark and its influence on forest policy. Scandinavian Journal of Forest Research 19 (Suppl. 4): 93-102.
Members of the Research Group
Head of Research Group

Frank Søndergaard Jensen
Professor MSO

E-mail: fsj@ign.ku.dk
Tel.: +45 35331814